Richard Bockner
Owner & Principal
Richard Bockner is an outdoor design specialist and leads a very talented team from ARD Outdoor to collaborate with some of the top hotels, designers and architects to create innovative new products and exceptionally designed outdoor spaces. With 20 years of experience from designs, sales and manufacturing, Richard strives to develop new products that satisfy the requirements of residential and commercial consumers. Early in his career, Richard spent 3 years in sports management with IMG in New York, and acquired a wealth of knowledge in marketing, negotiation, and client relationships. This experience has enabled Richard to connect to people on a professional and personal level to really understand the goals and vision of his clients. Richard has received recognition and acknowledgment for his design work in our industry and has been part of some of the most beautiful outdoor spaces worldwide.
Richard is a devoted husband and father, very active and committed to a wide range of sports and outdoor activities and continues to participate in various charitable and volunteer projects within his community. With extensive travel for business and pleasure, his inspirations are often cultivated from exploring the globe. Richard has an undergraduate from the University of Western Ontario in London, Ontario and a MBA from Tulane University in New Orleans.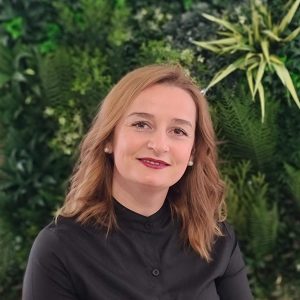 Marsi Topuzi
Senior Designer
With a background in
Design

, Marketing, Teaching and with a Master of Arts in Rhetoric and Communication 

Design

, Marsi joined the ARDO team in 2016. While she describes her style as contemporary, she's committed to 

designing

your interior or outdoor space to suit your needs, reflect your style, maximize the potential of your space and honour your budget at the same time. She pays attention to the smallest details of your home to create a personal and individual style that tells your story, and makes your space unique. She believes that your home is the extension of you, your life and the things you like. Outside of work, Marsi likes to paint with acrylics, travel, and take long walks in nature.
Donna Carruthers
Design Consultant
Donna comes from a career in fashion and design and most recently has several years experience in luxury furniture sales. She brings an innate sense of style, fabrics, colour and proportion to every project. Donna combines an understanding of practical applications with an appreciation of individual style. She enjoys the synergy of working with clients to help them choose the best solutions for their outdoor space.
Lauren Arendse
Showroom Consultant
Daniel Kwan
Director of Finance
Calvin Leyco
Senior Graphic Designer
Yulia Little
Marketing Manager
Cassandra Sison
Marketing Coordinator
Danny Morrison
Delivery & Service Manager
Mandeep Singh
Production & Logistics Manager